1. Activate Your Relaxation Mode
People sleeping in an unusual place, free and unhindered were not an uncommon sight back then. Being an outdoor event, you would find people camped outside, sleeping in camping tents. And some others, like this man in this picture, slept between cars. He needed to catch some Zs.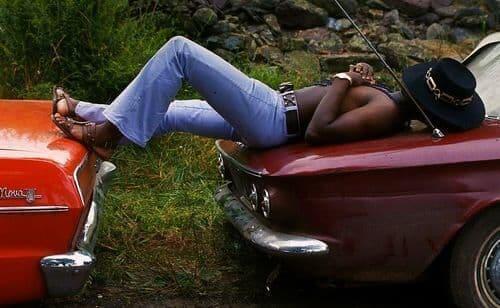 Looking at this now, in today's world, this is risky, but back then, it was safe. This cowboy was not bothered one bit. Moreover, where were the cars going? They came to the festival; they would be staying in the same position for a while.