7. All Expectations Were Surpassed
Woodstock, a summer art colony, regularly visited by musicians, did not work out because the locals rejected the offer after being told of the number of people that would attend. The earliest plan of WallKill, New York, also didn't work. The organizers finally settled for farm Bethel. Even with the careful and top-notch preparations to accommodate a little more than 50,000 people, 400,000 attended the festival.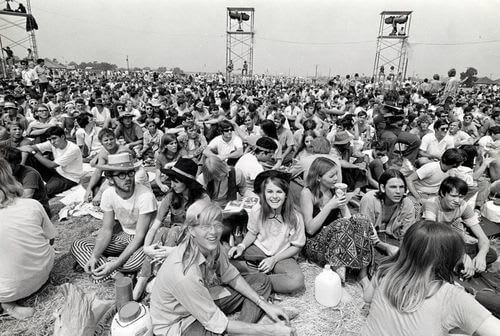 So massive was the crowd, exceeding by far the expectations of all, that governor Rockerfella thought of sending out the National Guard to help control the crowd. Sullivan County declared a state of emergency.
8. From Young To Old
At Woodstock, everybody is one. There are no discriminations against age or race or gender or sexuality; every attendee is 0one. This young one in this picture looks excited to here.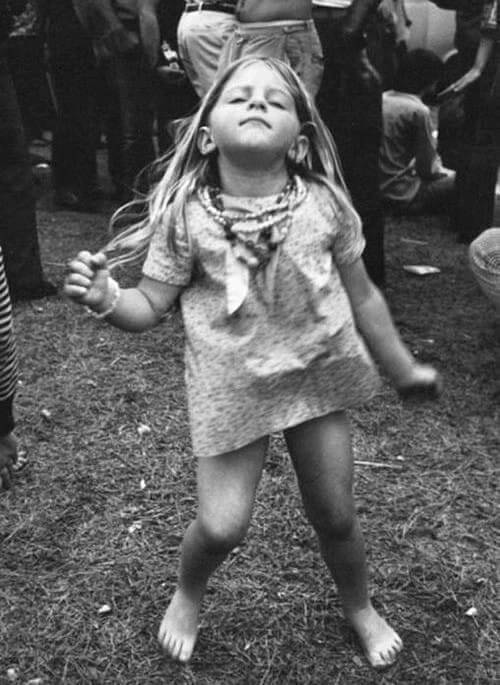 There was openness and non-discriminatory at the festival that babies were allowed in. Some other babies were given birth to during the event.
9. Sri Swami Satchidananda
400,000 people heard the famous spiritual leader, Sri Swami, give the opening speech of the festival.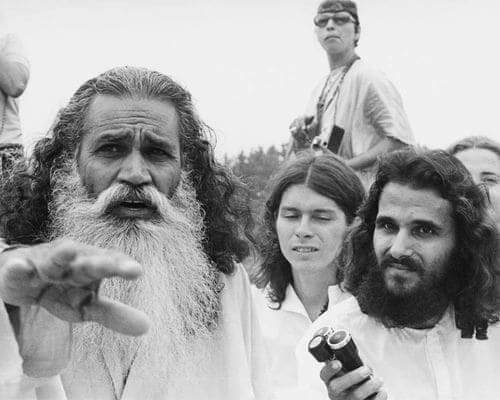 He said that sound energy, its power, were more powerful than atomic vibrations and that sound energy controlled the universe.
10. Flower Child
One of the beautiful things about Woodstock was the diversity in the fashion style. "Hippiedom," daisies, and tye-dye fashion were prominent features at Woodstock.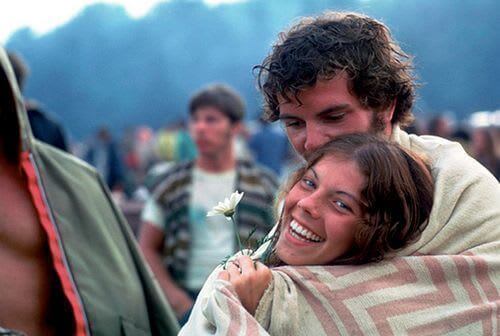 Also, many teenagers found it a great place to curl into a cuddle with their boyfriends, enjoying the music and freedom. This and more symbolized what music festivals were made of in the 1960s.
11. The Mystery And Magical Tour
The empty caravans and painted buses that were scattered all over the place were perfect for a getaway and privacy.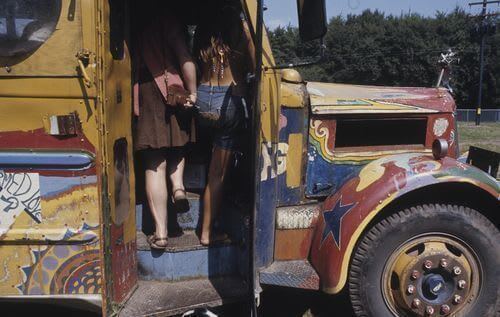 It's left to you how you want to spend your time.
12. Shopping
There were a host of things to buy from the shops scattered all over the place. Tye-dye shirt, a prominent feature of the festival was readily available in shops.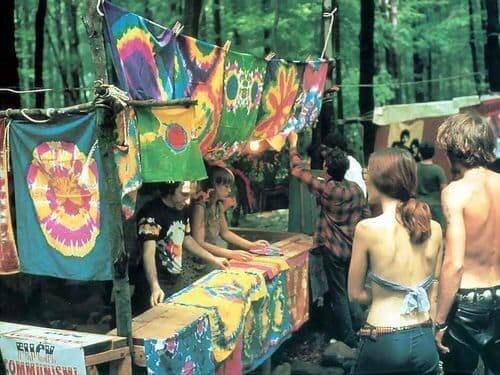 Should you forget to bring a shirt, the shops have got you covered. There was more. There were drug paraphernalia, crafts, and different styles of clothing.