7. Futuristic 5MB IBM Hard Drive, 1956
This 5MB IBM hard drive was used in IBM's 305 RAMAC computer and weighed over 900kg. It occupied 1.4 square meters and used fifty 24-inch platters which are accessed with its two independently moving arms.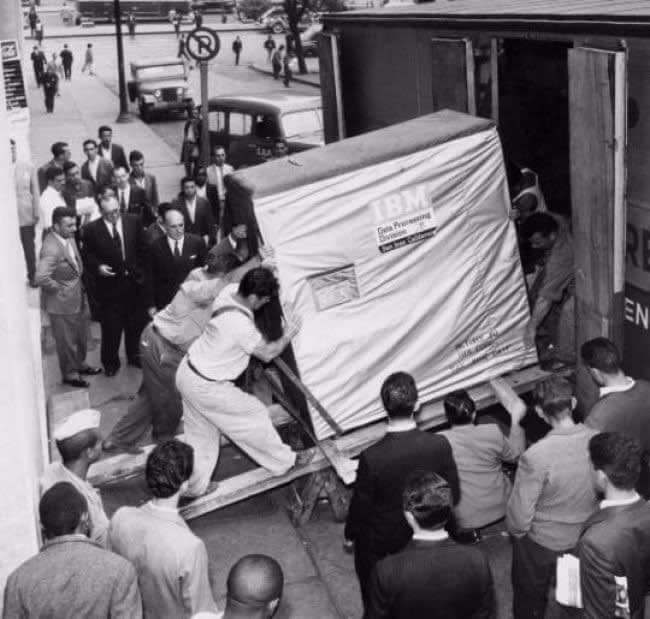 In its day, 5MB of storage held 5 million characters of accounting data, and unlike previous retro contraptions such as tape storage, it did not need to be read from start to finish -- data could be accessed at random. However, this chunky dinosaur cost an annual $35,000 fee and had to be moved around using forklifts.
8. Steve Jobs and Bill Gates, 1991
Unfortunately, it's hard to say what year this photo was taken as nerd fashion hasn't really changed in the past 50 years. But here we can see the tech industry "titans" of Apple and Microsoft sitting together, presumably in someone's basement, discussing psychoprocessors and gigacirculizors and whatnot.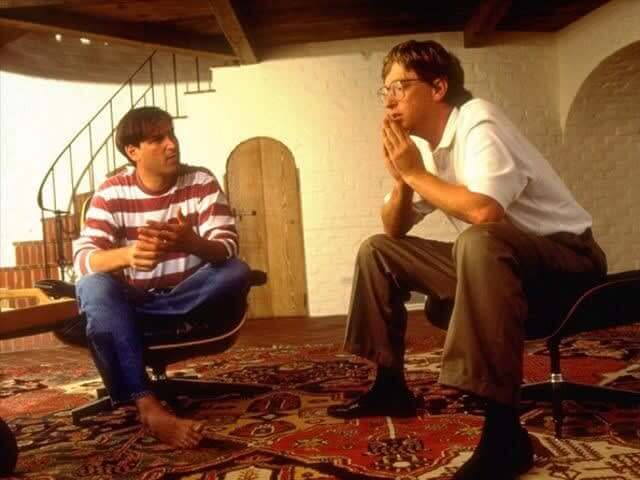 At the time this photo was taken did they know that they would be as successful as they became years later. 
9. Bill and Hillary Clinton Heading to Their Cult Initiation Ritual c. 1971
Long before their unified evolution into scandal incarnate, Bill and Hillary were a fresh new couple. Bill was both a governor and President of the United States, while Hillary was Secretary of State, First Lady, and also the first woman to somehow lose a presidential election to Donald J. Trump.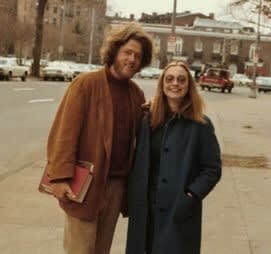 Prestigious may not be the right word, but they've definitely come a long way and overcome an incredible amount of adversity. 
10. John Lennon of the Beatles Signs Autograph for John-Lennon-Murderer Mark David Chapman, 1980
That was a lot of names, huh? Little needs to be said about The Beatles as a band -- they're the most popular band ever. They're pretty much the most [anything positive] band ever, to be honest. Mark David Chapman thought so, too. At first.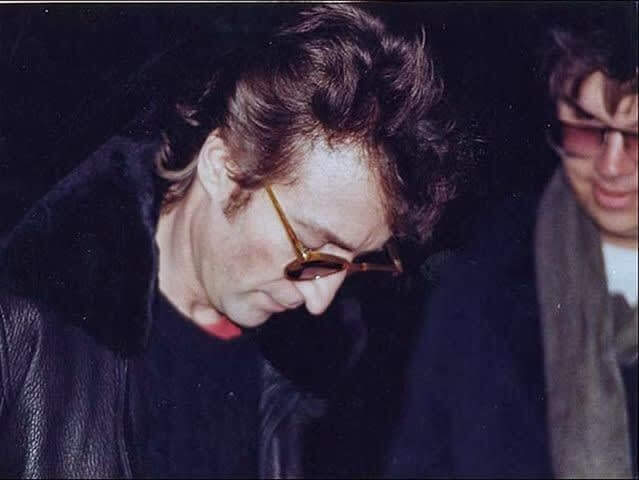 Despite being a Beatles superfan, the born-again Christian had several gripes with Lennon, notably that in a 1966 interview, Lennon stated that The Beatles were more popular than Jesus. Chapman already coveted the fame that came with murdering a celebrity, and in early December of 1980, he shot Lennon in the back several times before immediately surrendering to Police. He currently resides at Wende Correctional Facility in Alden New York, where he looks exactly like Red Foreman from That 70's Show.
11. Sir Clint Eastwood Skating Around Rome, 1965
One year after the release of A Fistful of Dollars and one year before the release of The Good, the Bad, and the Ugly, Spaghetti Western star Clint Eastwood could have been found on a skateboard, cruising the streets of Rome in traditional Italian skate gear.
Skateboarding was still a pretty new thing in the 60s, and luckily for both Clint and the people of Rome, he experienced the joys of skating while he was still able to open his eyes slightly.
12. Baby Cages Used To Ensure That Children Get Enough Sunlight And Fresh Air When Living In An Apartment Building, ca. 1937
Indeed. There's really no positive combination of any of these 3 words. Think about it. Baby cage. Hanging baby. Even "hanging cage" has a pretty sadistic vibe. We don't like any of this, but it was a real thing in Darwinian 1930s London.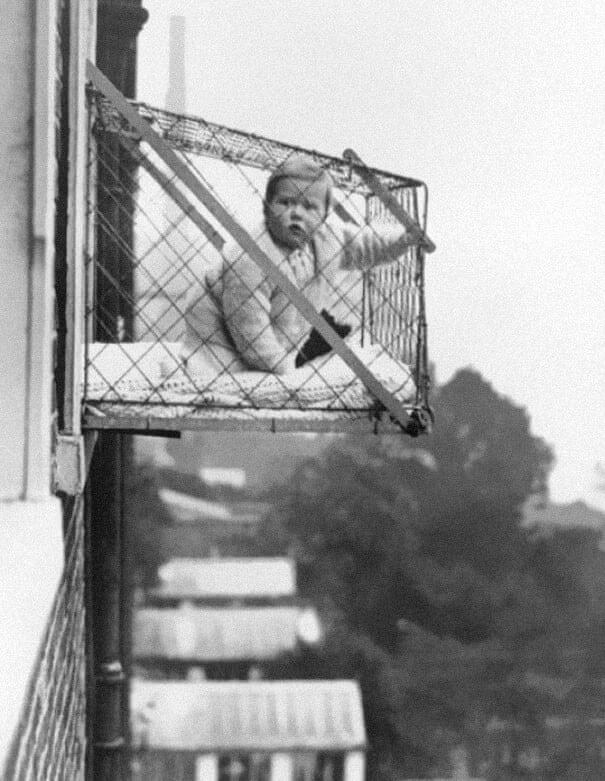 You see, the assertion was that babies, like other small animals, require fresh air (back when they still had fresh air) to "renew the blood" or whatever. If parents didn't have secure exterior spaces and also didn't necessarily want an "outdoor baby," they only had one reasonable course of action to foster their baby's well-being; a rickety wire-suspension cage hung precariously off the side of a building. #Parenting