When a company markets a product, you'd think they would describe the product in a clear-cut way, so everyone knows what they're selling. Well, not all the time - sometimes it's by mistake, and other times it's on purpose, but at the end of the day, customers wind up not getting the product they thought they paid for. These people got tricked by companies, and they had to share the ridiculousness with all of us. You will never believe how far companies go to rip you off with products that are nowhere near what they advertised. 
1. Wow, Strawberries Look Different Than We Remember
We're guessing you quickly figured out what's going on here. The supermarket is selling blueberries but marketing them as strawberries. They must not know the difference between these completely different colored berries.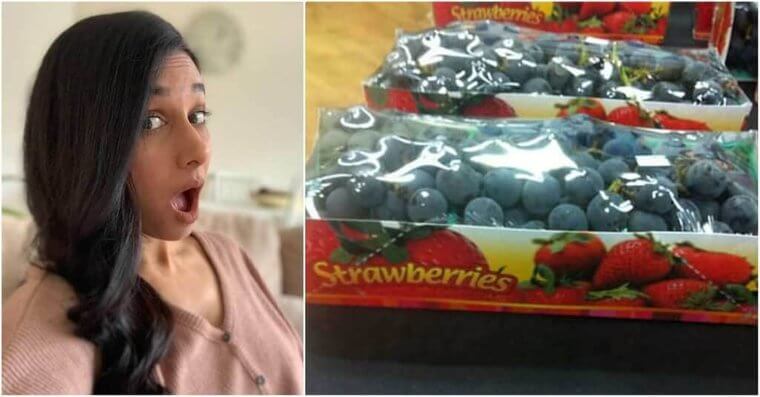 Why would someone do this? Maybe English isn't their first language, and they honestly thought blueberries were strawberries, or perhaps this stunt was just for April Fools Day joke. While this photo looks ridiculous, it's also kind of funny. 
2. When They Said "Boys" They Really Meant Child-Sized
Imagine finding a reasonably priced chair online with free shipping only for it to arrive at your house, and it's the miniature version of what you wanted. This is why everyone should check an item's dimensions. 
That's what happened to the guy on the right. He thought he was getting a perfectly normal adult-sized chair, but instead, he got one fit for a child. While we know there was a five-star rating, next time, check the reviews. 
3. Pepperoni Only In The Window
Not everyone has the time or energy to cook dinner every night, and that's okay. Sometimes we crave a yummy pizza from the frozen aisle at the supermarket, and this woman went for pepperoni but found a surprise when she opened up the box. 
Instead of the pizza being fully covered in pepperoni, only half of it had toppings. This woman didn't get the amount of pepperoni she deserved, and that's not cool. If the pizza is half pepperoni, half regular, you have to mention that on the box.
4. A Pool For One... Foot
When you buy an item from a store, you assume that it looks like the picture on the box. Now, it's one thing for an adult to be disappointed, but if this happens to your kid, it's not going to be pretty.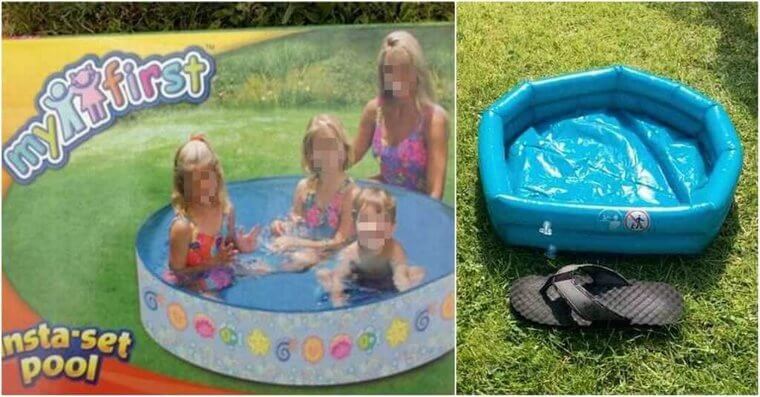 As parents, we all know that kids can get upset if their gift isn't exactly what they thought it would be. In this photo, a girl got an inflatable pool from her mom but was heartbroken when she found out the pool was too small for even a child to sit in. 
5. Spot The Difference... They Are Exactly The Same
Here's a good question - is there any difference between the two condensed tomato soup cans? While one says 30 percent bigger and the other says 40 percent, they look like they are the same size!
The truth is they are the exact same size. Campbell's thought they could slap on a yellow banner claiming the can was better and charge more. Luckily, some customers figured out their ruse. 
6. Orange Is The New Rainbow
What do you think happened here? Do you think this box of crayons only came with orange colors, or is there one kid at school whose favorite color is orange? We're going to guess the second one. 
Some kids like one specific color, and this kid was no different. He probably spent all of his free time drawing basketballs, carrots, and goldfish over and over again. Let's hope he got acquainted with some other colors after a few weeks.
7. How Dare You Buy Her A Phone
While most of us think that children always want the latest smartphones as early as five or six years old, that's not true. Believe it or not, some of them actually want the toys that are advertised to them.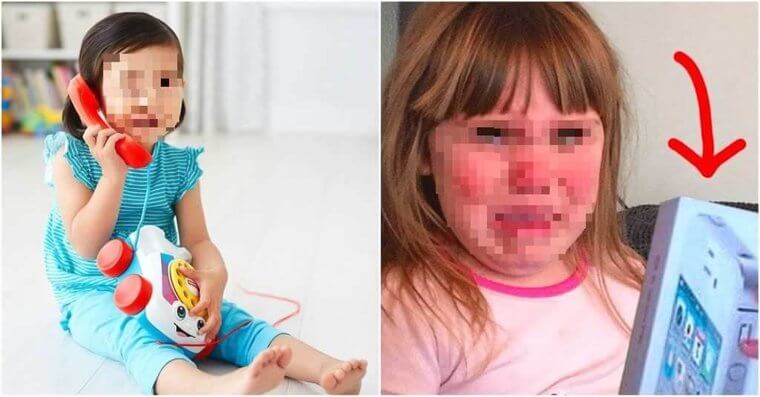 For this girl's sixth birthday, her parents thought it was time to get her the latest iPhone on the market. We're not sure why any parent would think it's a good idea for a six-year-old to have a phone, but it turns out the girl didn't think so either. She was crying for a toy phone!
8. Is This The Origin Of The Spork?
Okay, this company really crossed a line with their advertising. How can you confuse spoons with forks? Did this company advertise the wrong thing deliberately?
There's no way this was done on purpose. If we had to guess, maybe there was some kind of error in the packaging department. But now that we know this could happen, try to check what's in your cutlery boxes before buying them. 
9. The Measurements Are A Little Off
When you host a Halloween party, balloons are a nice touch, and if you can find alien balloons, you've really stepped up your game. This person found some green alien balloons, which looked pretty awesome on the packaging.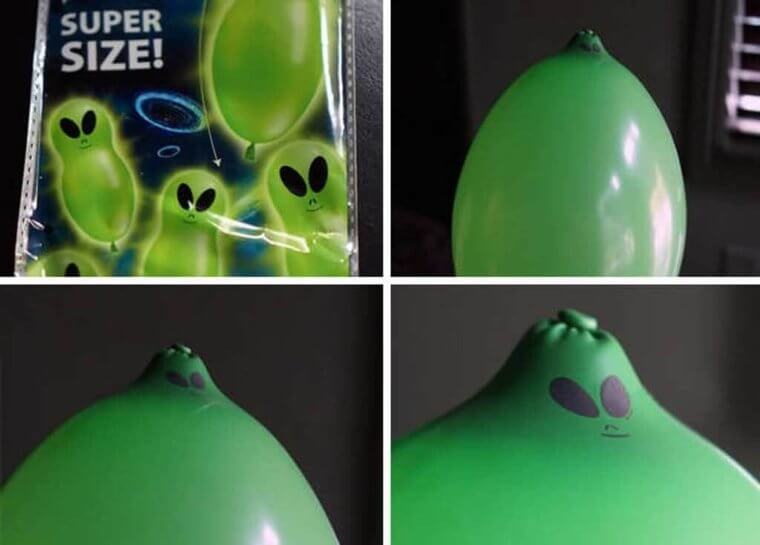 However, when the balloons were blown up, the eyes and mouth appear at the bottom instead of the middle. It looks less like an alien with a very tiny head, but maybe this is what they really look like. We will never know. 
10. One Huge Hopscotch Disappointment
Similar to the inflatable pool we saw earlier, this package is a classic case of false advertising. On the packaging, it looks like the water is shooting out from all sides of the hopscotch with sprinklers at every angle.
But as you can see in the photo to the right, the reality is far from what was promised. Honestly, it would be more fun to play hopscotch in the rain. This also looks like a slipping hazard. 
11. All You Can't Eat
Who wouldn't want to spend a week or two at Grand Palladium Bavaro Resort in the Dominican Republic for vacation? With beautiful sandy beaches and a food buffet as stunning as the photo on the left, who could pass on a deal like that?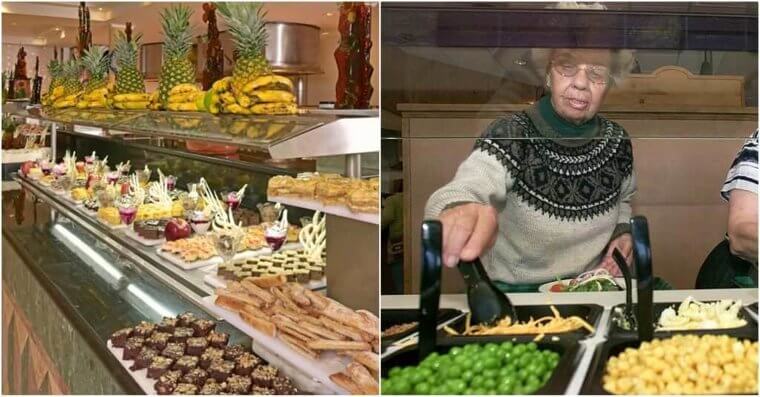 In reality, the food buffet wasn't exactly how it was advertised. The couple who checked into the resort couldn't help but wonder how the buffet was all you can eat if there wasn't enough food for everyone.
12. Always Read The Fine Print
While some people read the words on labels, we all know the first thing that people see is the picture. So if you're warning potential customers not to do something, don't put a picture of the opposite thing on the label.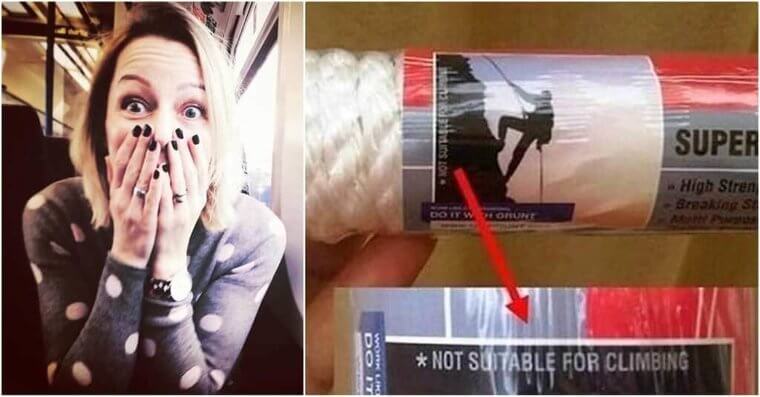 In this photo, the company selling the rope tells people not to use it to climb mountains, but the label they placed on the wrapping seems to say otherwise. What are the odds of anyone reading the fine print?
13. Less Princess Leia, More White Sheet And Cinnamon Buns
Most of us like to dress up as famous movie or TV show characters for Halloween. It's fun to be someone else for the night, especially if we get to be a character we love.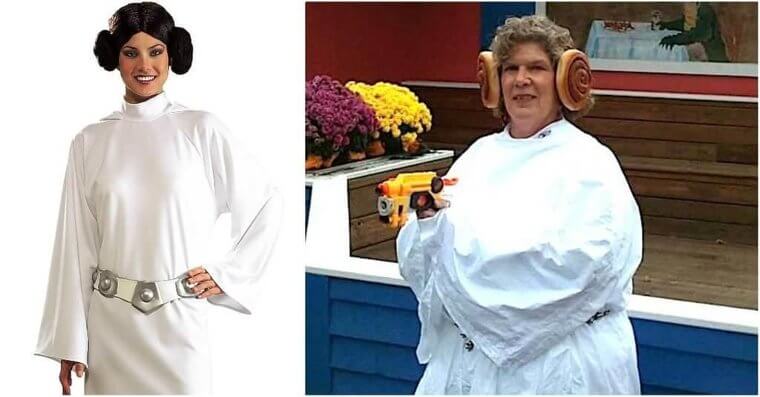 This woman wanted to do the same thing and chose Princess Leia from Star Wars. But when she tried on the costume, it looked nothing like what was on the costume's packaging! We do love her creative take on Princess Leia's buns, though.
14. Hopping Around The Christmas Tree
Looking at this wrapping, it's hard to tell which holiday was being celebrated. When Christmas comes along, people usually celebrate with trees, decorations, and the occasional chocolate Santa Claus.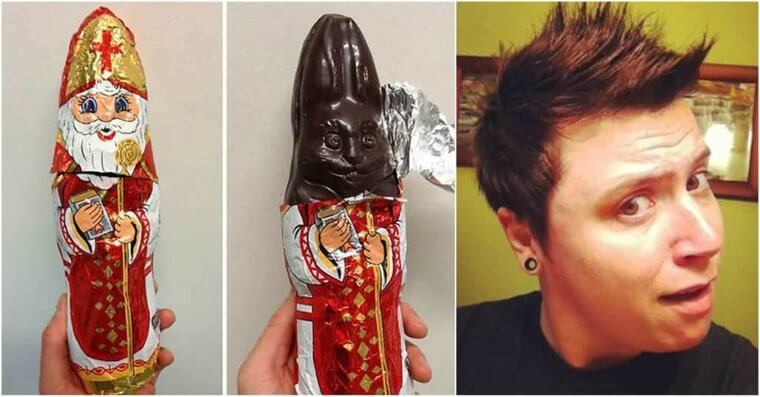 Easter, on the other hand, is very big on chocolate and bunnies. The image closest to the left looks like a chocolate Santa, but it's actually a bunny. While this may upset some people, we think it's pretty funny.
15. Which Battery Is It?
It's safe to say that when a product labels which battery it needs on the packaging, we should trust what it says. But maybe after seeing this photo, we're going to take that statement back.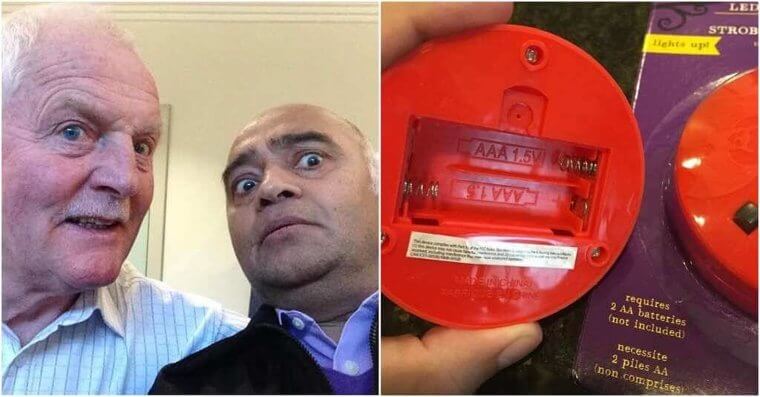 While the packaging says that the lamp needs AA batteries, the light itself says that AAA 1.5V batteries are required. What has the world come to when we can't even trust battery labels? 
16. When You Order Your Dress From AliExpress
Prom is something that many teenagers look forward to, and one of the most important things about it is the dress. The girls that go to prom want their dress to be perfect, beautiful, and sophisticated.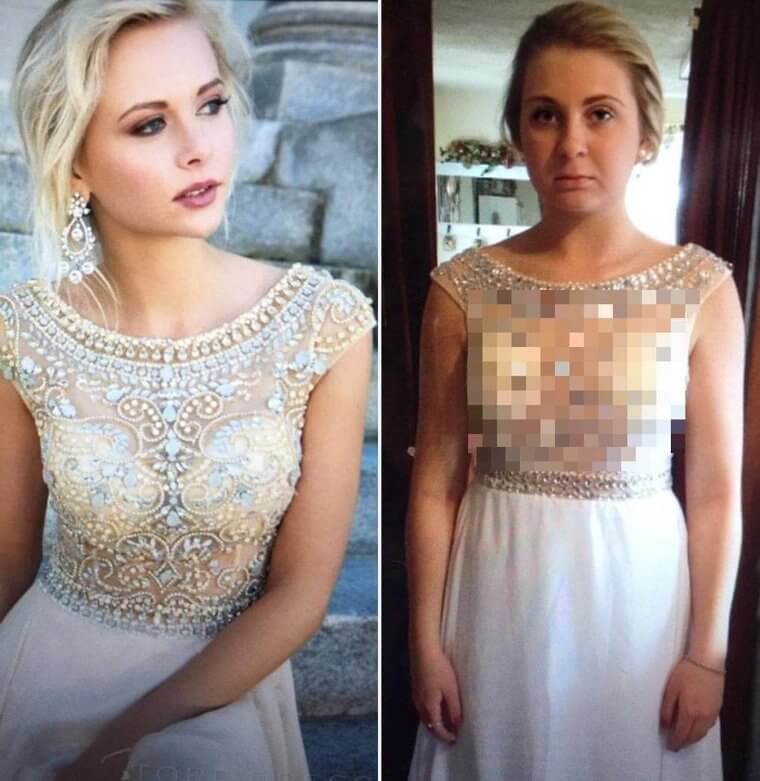 This girl saw a stunning dress online and decided to buy it immediately. In the picture online, the top half showed a lining, but when she tried it on, it was see-through. Yikes.
17. Colors Matter Even To Children
Some kids don't know how to handle false advertising, and we shouldn't be so hard of them. While we would like them to act like adults and accept that their toy wasn't what was promised to them, we can't really blame them for their behavior.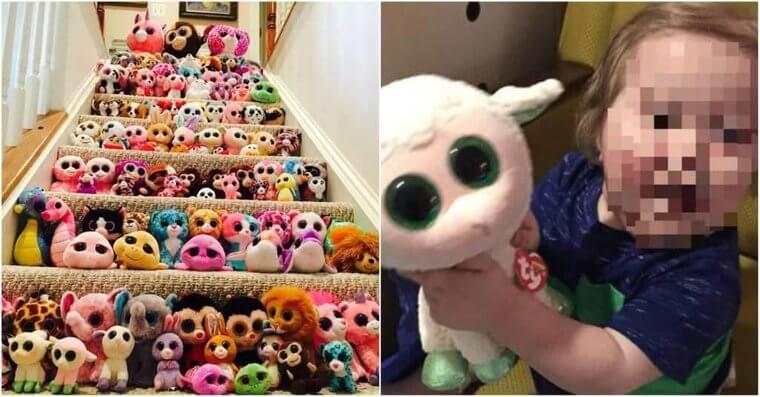 When this boy's parents asked him which TY Beanie Boo he wanted, he pointed to the sheep with blue eyes. However, when the sheep came in the mail, it had green eyes. As you can imagine, the boy didn't take the news very well.
18. Just Slightly (Completely) Different Than What He Ordered
As seen in some other photos on this list, online shopping is full of false advertising, and we should all be a bit more careful. This guy saw what he thought was a massive purple rug, but it turned out to be completely different.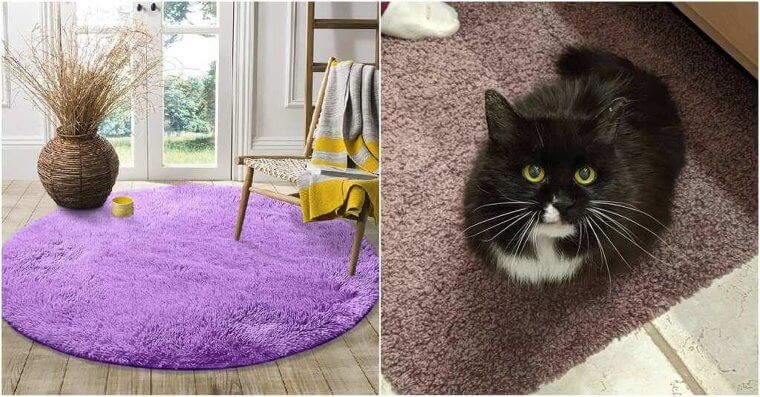 He loved the color and size so much; he immediately bought it without even thinking. Little did he know that the rug was not only tiny, but it wasn't the same color or material that was advertised online. 
19. A Bait-And-Switch Mug
Some mugs do more than just hold coffee. Some actually change their pattern on the outside when filled with boiling water. One guy decided to splurge and buy himself one of these mugs for Christmas.
According to the picture, the mug has an image of a starry Christmas night, and when you pour hot water, the image should transform into Santa and his sleigh. Unfortunately, this person was tricked—the image of the transformation was printed on the mug instead.
20. Happiness: Deflated
You should never trust the packaging when determining the size of the item you're getting. More often than not, the dimensions are exaggerated, and you'll end up wasting your money and feeling disappointed.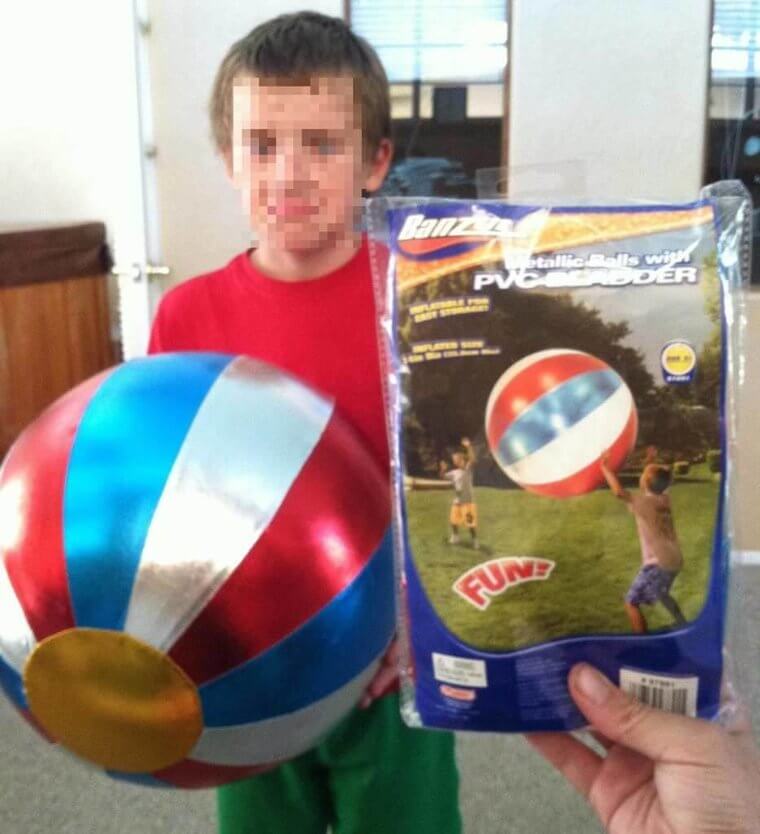 This kid thought he was getting a huge ball—after all, that what it looked like on the packaging. Needless to say, he was pretty disappointed that the ball was average size. Next time, don't buy these items without checking the measurements.
21. Where Are All The Bears?
Honestly, who doesn't love gummy bears? Any kid that steps into a candy shop is sure to stop by the gummy bear section and beg their parents for a handful. Unfortunately, this kid did not get the amount he hoped for.
The candy shop he went to sold them in cups. Although it seemed like the gummies were filled to the brim, it turned out that only the top cover had some, and the rest of the cup was empty! 
22. Talk About False Advertising
Kids always need a package of pencils. Pencils are basically essential items when it comes to school, and you can never have enough.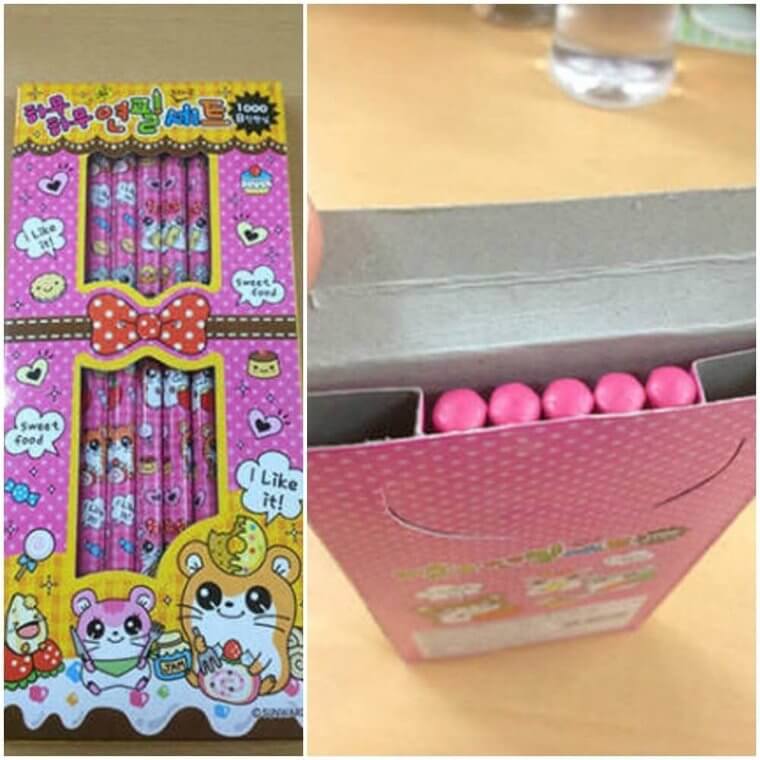 The pencil box shown on the left looks like the box is full, but it turns out that this company did something weird. The pencils on the front were not real, and when you opened the box, there were just five pencils inside. What is the point of this?
23. Well Which One Is It?
We can probably all agree that this is the most ridiculous and confusing label we've ever seen. When you're advertising gluten-free chocolate chip cookies, the whole point is that there's no gluten inside the cookie.
Some people are allergic to gluten, so they kind of need to know what's going on when the label says both gluten-free and "This product contains gluten." Make up your mind, please!
24. Should This Really Be Labeled As Extra Virgin?
What kind of confusing advertising is this? This bottle has a label that says extra virgin olive oil. In case you were wondering what extra virgin means, it refers to oil that does not use chemicals and extreme heat during the extraction process. 
This olive oil is supposed to be the best type of oil there is. Our question is—why does the bottle claim to be "extra virgin" when there's only 10 percent of it inside?
25. Size Doesn't Matter For These Chips
When you're looking to buy potato chips, you would think that each bag would be bigger depending on the size it says. For the most part, this is true, but in this case, something weird happened.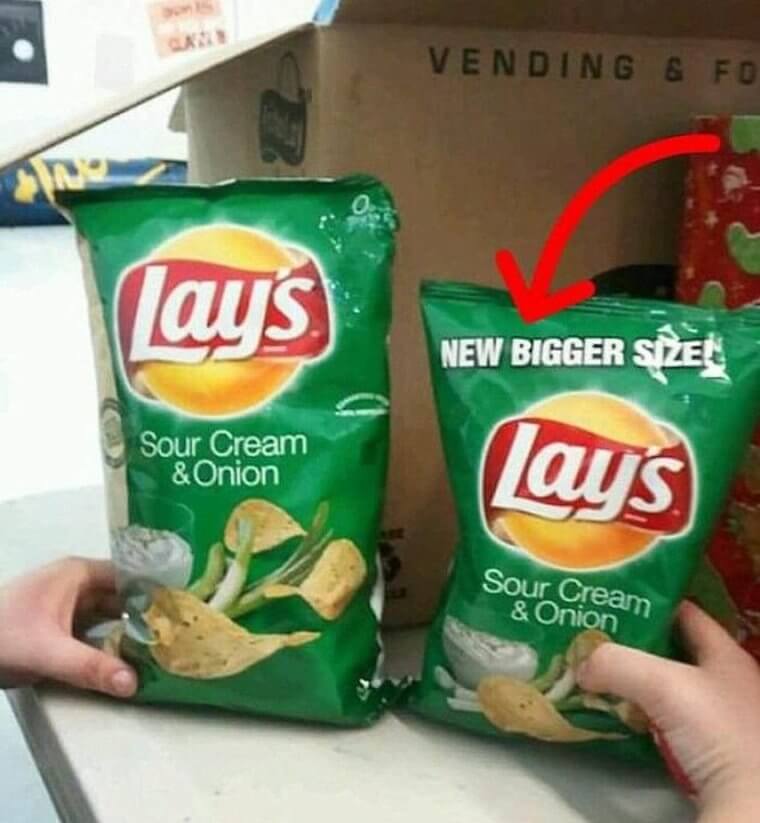 The two bags of chips in the photo are different sizes, but the one that says "new bigger size!" is actually smaller than the one with fewer chips in it. Yes, we're just as confused as you are. Maybe they finally put less air. 
26. Two For The Price Of One
It's no fun to get tricked when you're buying a sandwich from the supermarket. This guy was starving and popped into the grocery store to buy halloumi and roasted pepper wrap. (Yum!)
However, he made one mistake before he bought it. He assumed that the wrap spanned from one side to the other, but there were actually two small wraps in reality. He couldn't see they were separated because of the paper that was strategically placed in the middle. 
27. Are Those Dinocats?
Can you tell that there is something seriously wrong with this photo? When you buy a package of toy dinosaurs, we don't expect to find cats. While the sabertooth tiger has been around for quite some time, that's still too much of a stretch.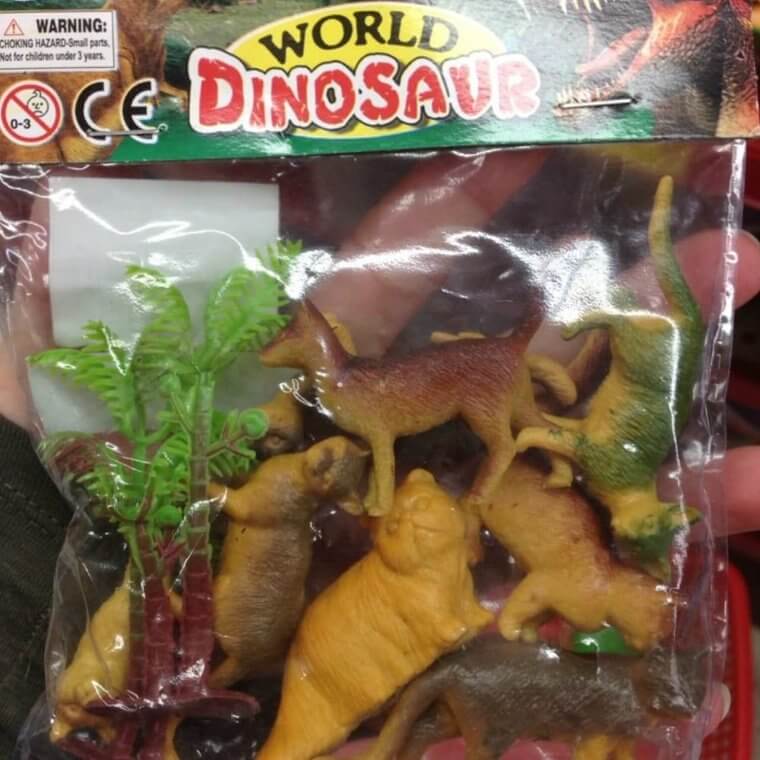 When you think of "World Dinosaur," Stegosauruses and Tyrannosauruses probably come to mind. Whoever made this toy package should be embarrassed.
28. Where'd The Stuffing Go?
Why do you think people buy frozen food? The reason is so that they don't have to make the food themselves. People have busy lives, and it's hard to find time to cook meals every night between work or school.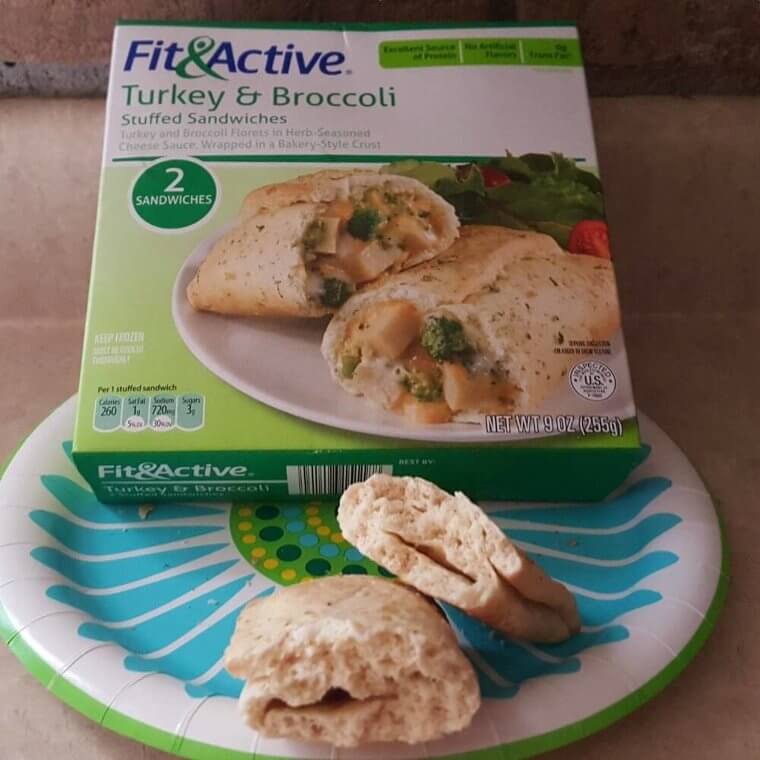 This person decided to buy a frozen stuffed turkey and broccoli sandwich but was surprised (and surely disappointed) when he opened the box to find plain bread without the stuffing. Someone needs to give him a refund immediately!
29. Wasn't Expecting To Find Pineapples
It's one thing to open a can and find nothing inside. However, it's another thing to open a can, thinking it's one fruit (because the label says so), but it's actually something else!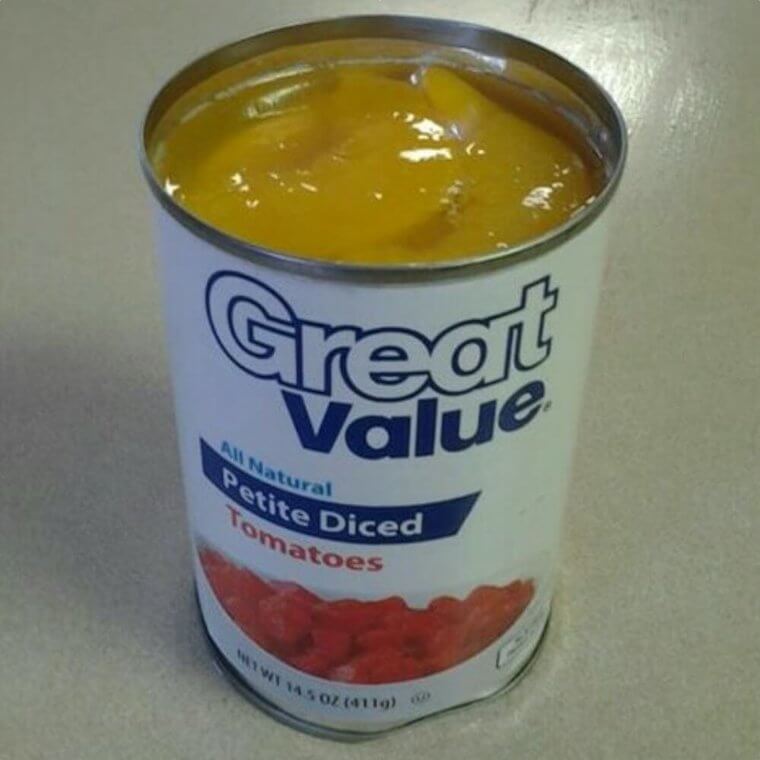 Let's say you were planning to make tomato sauce soi you bought a can that said diced tomatoes and didn't think twice because you trusted the label. But when you get home, the can has pineapples instead! How are you supposed to make spaghetti and meatballs for dinner now?
30. Is That A Cat In The Ad?
When you sell your furniture, it's probably a good idea to mention if you have a pet. If someone is allergic, they may not want to buy a couch that had a dog or cat jumping all over it.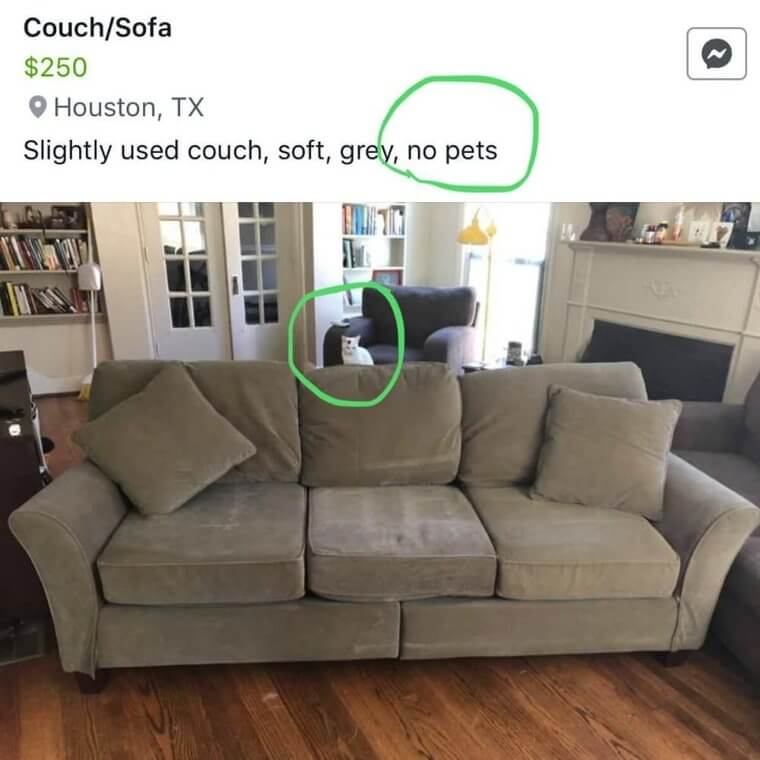 In this ad, someone posted that they're selling their couch and mentioned that they have no pets, and yet there's a cat in the picture. Potential buyers with cat allergies, beware!
31. Pepperoni? More Like Pepper-Wrong Me
Not everyone likes the same pizza—some like pepperoni, others prefer a classic Margherita. But for those who prefer pepperoni, how many pepperoni slices do you like on your pie? We're going to take a wild guess and say more than one.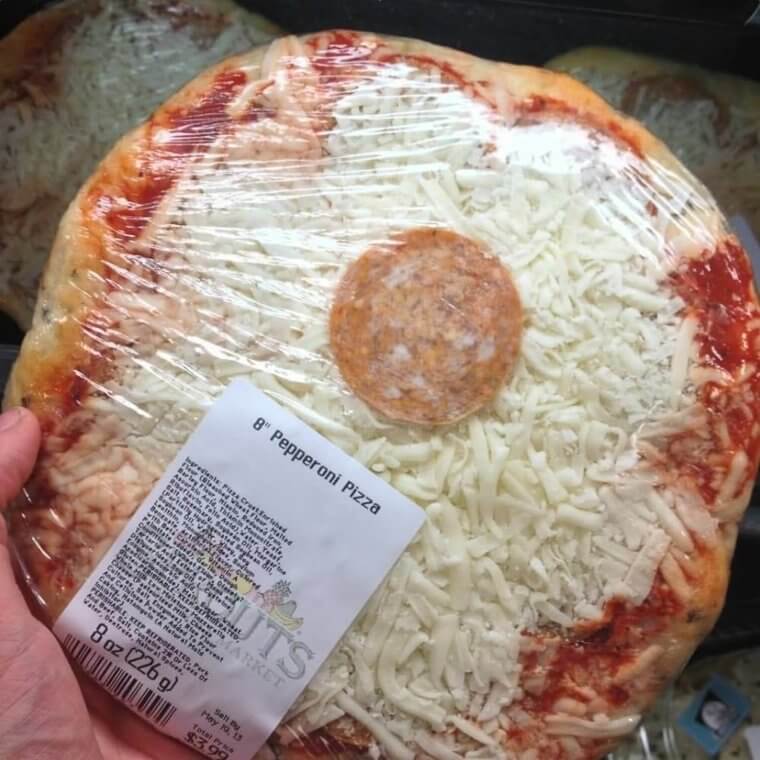 Unfortunately, the person who bought this pizza didn't expect it to have only one pepperoni slice. It might have been cheaper if he bought a regular pie and slices of pepperoni separately from the grocery store. 
32. A Marvelous Fail
This one is not so much the company's fault that it is the person who resold it online. The packaging is actually correct—the product is a boy's Superman costume, and the labeling isn't wrong.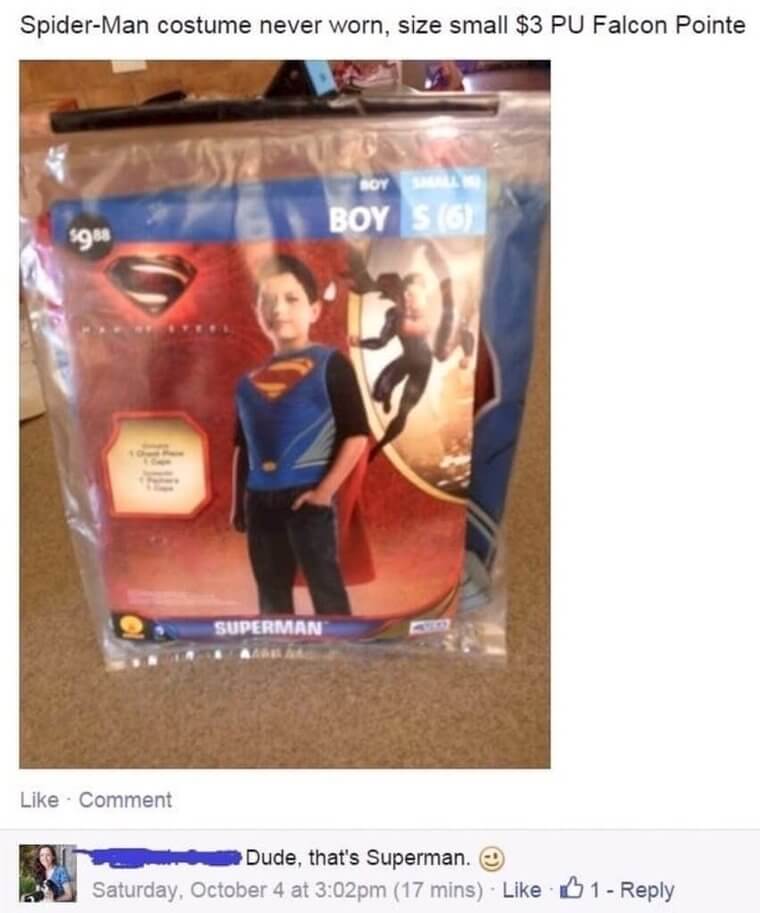 The problem is that a guy was trying to sell the costume and advertised it as a Spiderman costume. Someone else was pretty quick to call him out in the comments. Next time, they should probably know what you're selling online!
33. Shady Advertising
Using Facebook and other types of social media to sell items you no longer have use for is very easy and convenient. This guy didn't want to keep his expensive black sunglasses and thought he could make some good money off of them.
While that sounds great in theory, he advertised that his sunglasses were never worn, but his profile picture seems to tell a different story. Don't lie when you sell things on Facebook because someone will catch you and call you out on it.
34. The Skinniest Christmas Tree
For those who celebrate Christmas, buying a lovely Christmas tree is an essential part of the holiday. And when we say nice, we mean a tall tree with a broad base, slowly getting thinner as it nears the top.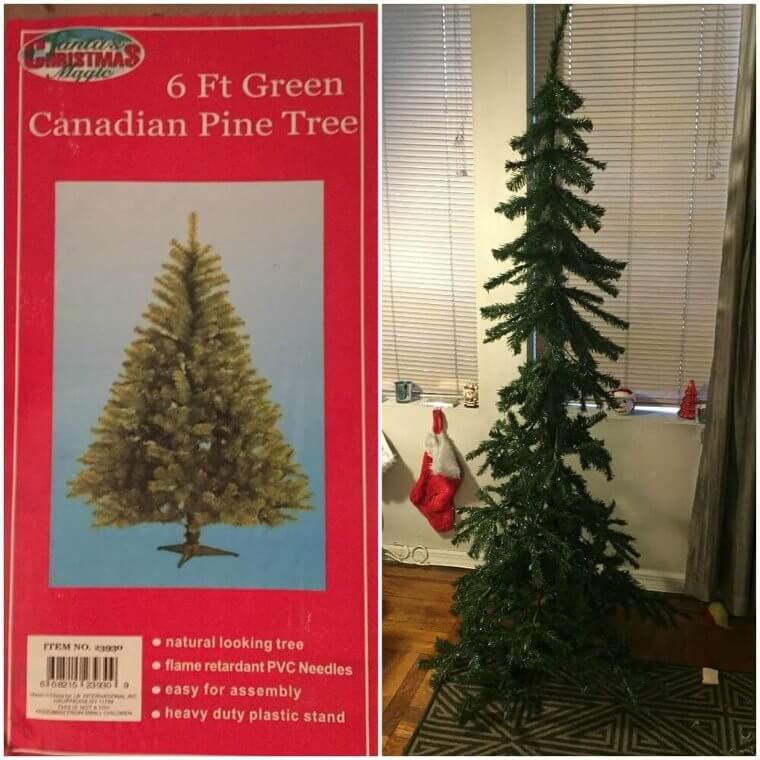 Although Santa's Christmas Magic promised the kind of tree we just described, the reality was far from what was advertised. The only thing true about the packaging was the height!
35. Funny Frames
When it comes to family households, pets are just as important as humans! They're lovable, cuddly, and we can't imagine living without them—so much so that many people think their pets' pictures should be framed on mantlepieces like other family members.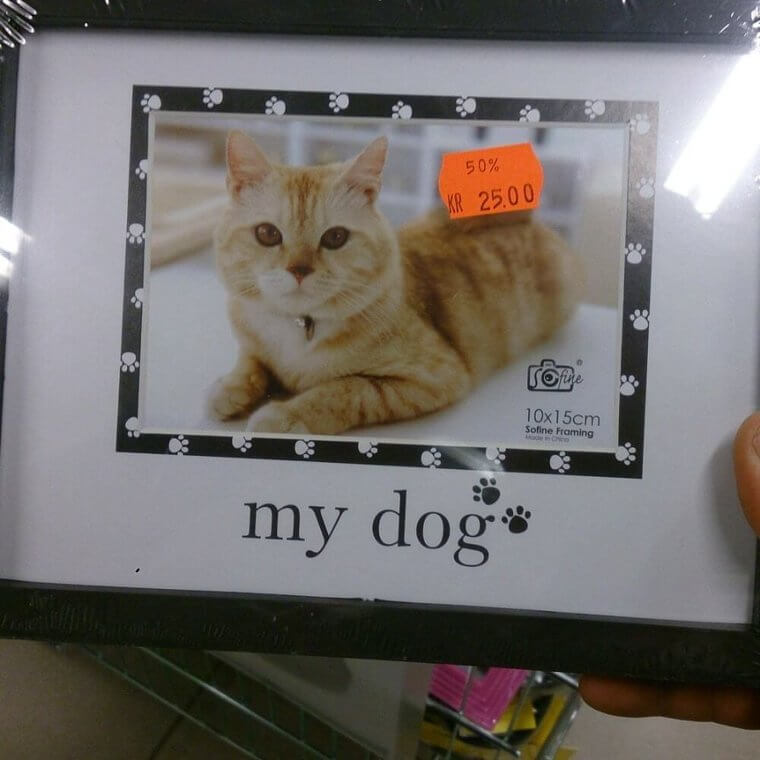 One woman wanted to buy a picture frame for her dog, and she couldn't stop laughing when she found this frame with a picture of a cat in the middle.
36. Missing A Few Berries
Some of us like our bread plain while others like to change it up once in a while. Adding raisins, cranberries, or blueberries to your breakfast could be a fun break from your usual bread choice.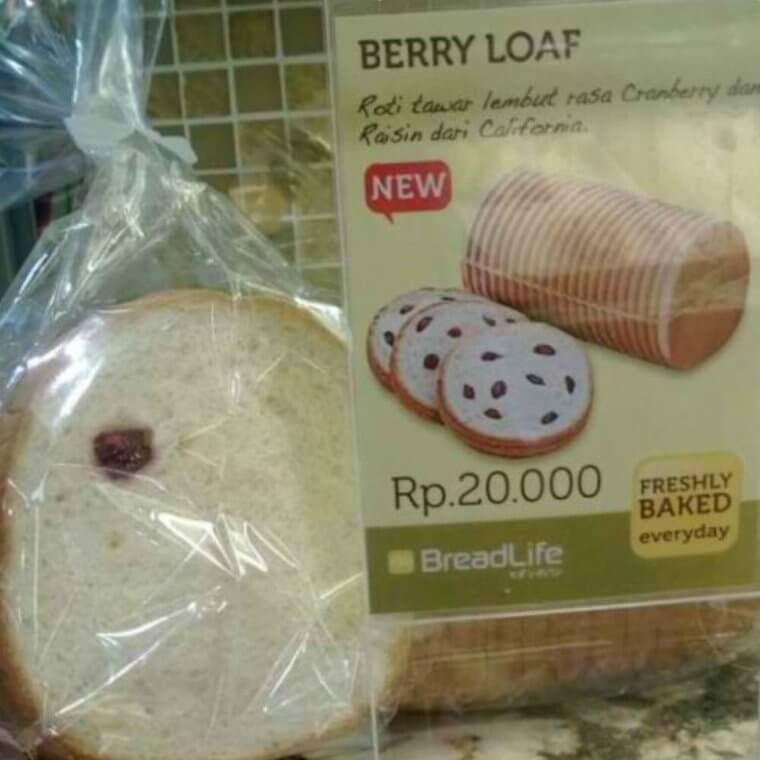 One person decided to buy a berry loaf, and with a name like that, you'd expect the entire loaf to be full of berries! Like the guy who ordered pepperoni pizza earlier, this bread is hardly a berry loaf when there's only one berry inside it.
37. What A Waste Of Shrimp
For all you shrimp lovers, when you buy a package that looks like pieces of whole shrimp, you assume that that's what you'll find when you open the box. However, just like many others on this list, this company pulled a trick with its packaging tape. 
They made customers believe that the shrimp are all in one piece when they're really cut in half. Unfortunately, severing the shrimps' heads from their bodies lessens their quality. 
38. Cut The Pieces Next Time!
Sausage rolls are a pretty big deal in the United Kingdom. Not only are they yummy, but they're easy to make when you don't feel like cooking your own dinner. Just pop the rolls in the microwave, and you got yourself the perfect snack. 
In front of us is a package of these rolls, but there's one problem with this photo—it's being advertised as 12 mini rolls, but none of the rolls are cut! How can you call your product a 12 pack when none of the squares are cut? Something needs to be done about this. 
39. No Extra Hot Dogs Here
Hot dogs are one of the most popular foods worldwide, and most of us like them. They're easy to prepare, and for all of us who eat meat, it's the perfect meal with minimal work. This company made it seem like they offered a great deal with two extra hot dogs for the same price.
But when you look at the package more closely, you can see that they didn't offer anything extra. Two of the hot dogs are missing from the bigger section! The moral of this story—always double-check your packages before you pay. 
40. Enjoy Having To Pay
Words make all the difference, and sometimes companies are out to trick you. They want you to think they're offering something they're not, so you always need to be paying close attention.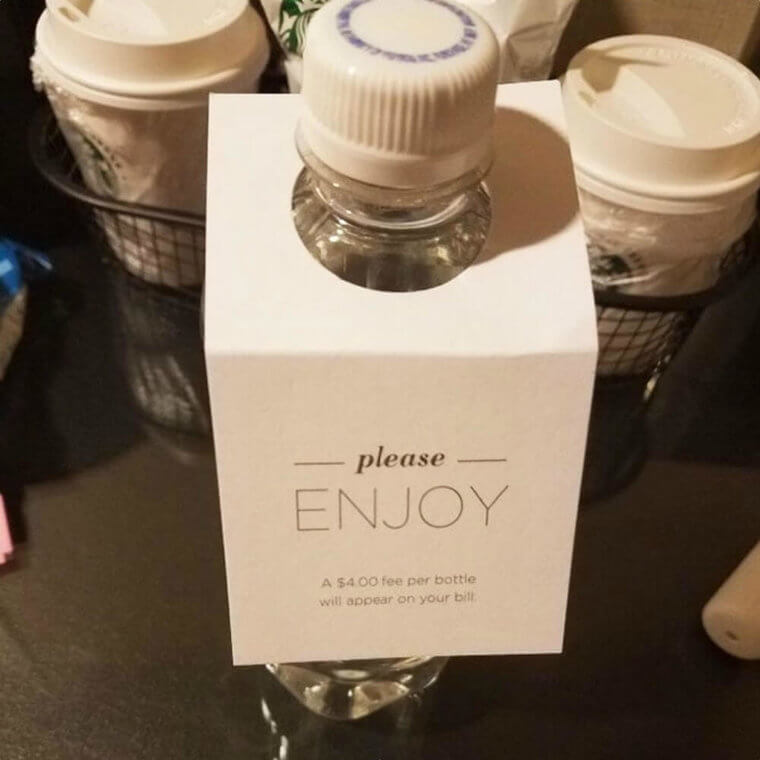 Let's take this water bottle, for example. With the words "please enjoy" on the packaging, you would think that the bottle is free of charge. But if you look closer, there's a message in fine print that says, "A $4.00 fee per bottle will appear on your bill." Cruelty at its finest.
41. A Panda-Monium
Who doesn't love pandas? They are adorable creatures, and while many rush to see them at the zoo, others prefer to buy lollipops with their cute faces on them. What's not fair is to advertise a lollipop with the face of a panda when the face is only printed on the wrapping.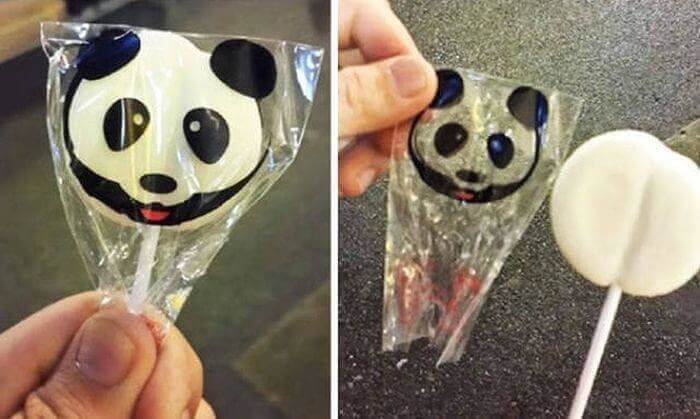 How many kids do you think started to cry when they unwrapped their candy only to find a plain white lollipop in their hands? This kind of false advertising can be very traumatizing, to say the least.
42. "Fits" In Your Pocket
When companies advertise their products, it's funny how their words can be open to interpretation. This company, for instance, is promoting a chair, claiming that it "fits in your pocket." And based on their photo, their chair will fit entirely into the customer's pocket no matter what.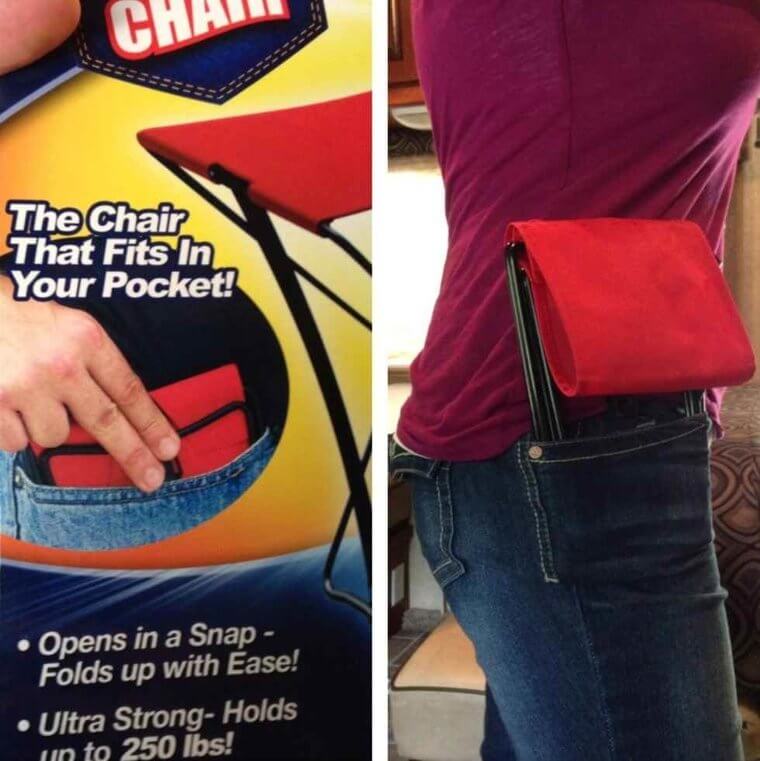 Well, someone bought the pocket chair, and as we see in the photo on the right, the chair does not entirely fit in her pocket. Clearly, the chair company didn't consider pocket sizes before marketing their product, but at least it fits halfway. 
43. Nobody Asked For These Avocados
What exactly are we looking at here? Calavo, which claims to be an environmental and sustainable company, did something quite contrary to what they market themselves as. It's as if they didn't realize that avocados come in their own natural packaging and don't need to be pre-peeled for us.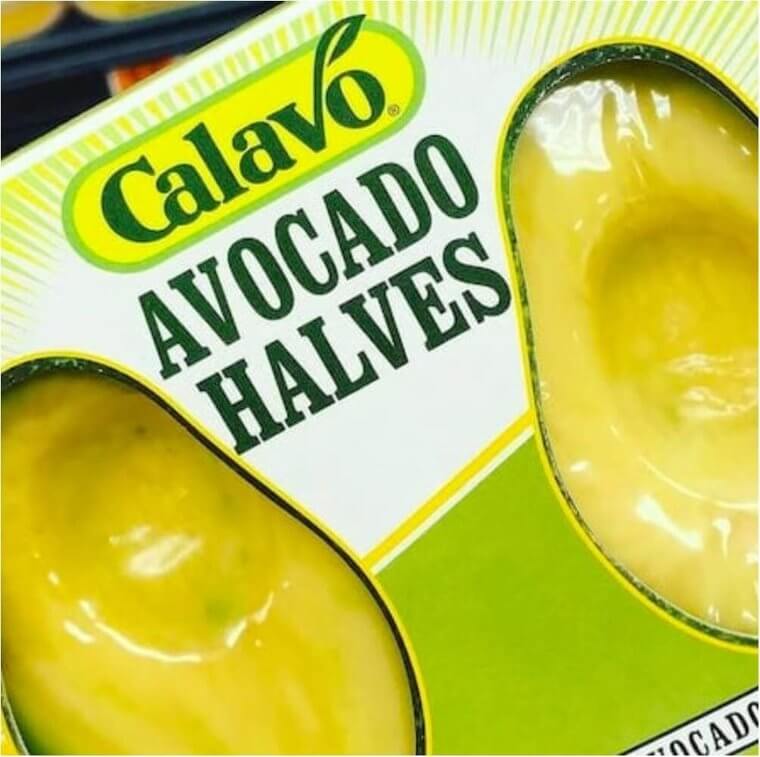 Calavo cut the avocados, then wrapped them in tons of plastic and cardboard. This is unnecessary and definitely not environmentally friendly, which is why we're not surprised that people were confused when they saw this viral post on Instagram.
44. More Cardboard Than Staples
Everyone needs to use staples at some point in time. Maybe you need it for your school's arts and crafts class, or at your desk at work. A stapler is an essential item, and stocking up on staples will always come in handy.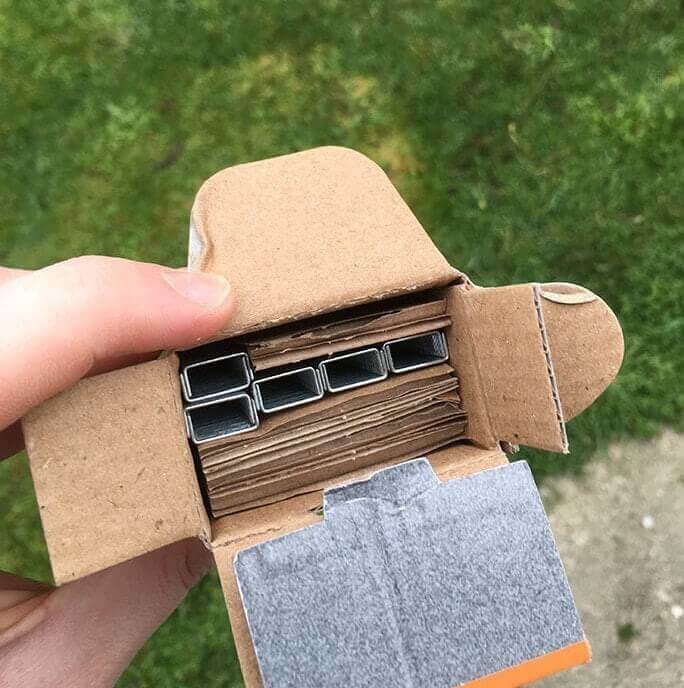 But when you buy a box, you expect the box to have rows and rows of them. What this company did is disgusting. Why are there only ten rows of staples for such a big box? Also, what a waste of cardboard!
45. Not The Dress She Ordered
Isn't it fun when you order a dress online, and when it comes in the mail, it looks nothing like the photo on the website? Just like the prom dress we saw earlier, this woman spotted what she thought was a gorgeous dress while shopping online. It was light pink with sequins and what appeared to be a beautiful, soft fabric.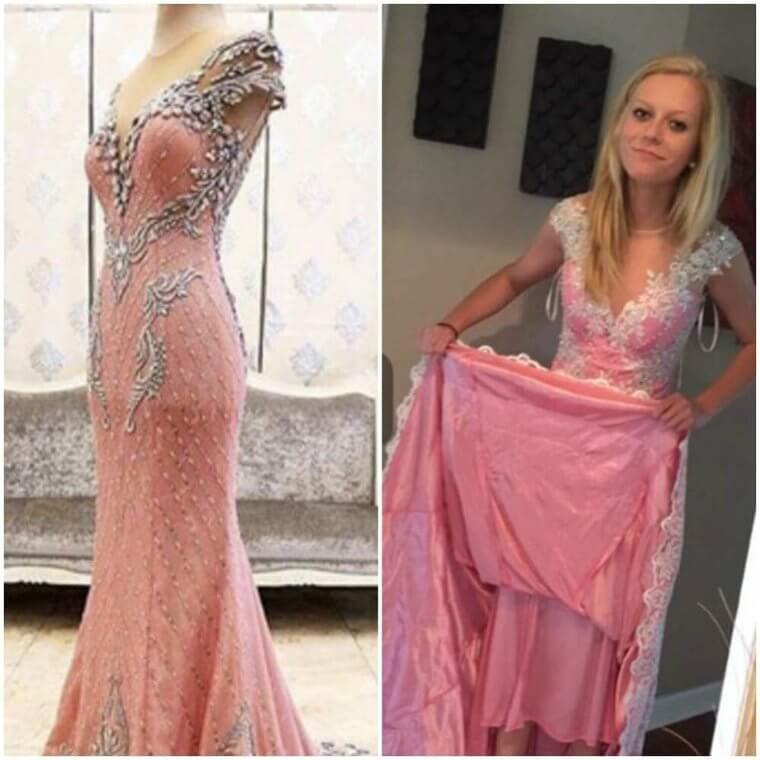 But when it came in the mail, it looked almost nothing like what she ordered. The dress was a different shade of pink, and the material was cheap, resembling a sleeping bag. What a nightmare!
46. A Half Empty Container
When we buy any facial product, we definitely don't expect anyone to have opened the bottle beforehand. We're pretty sure that the guy who opened up his Garnier Men Oil Clear face wash was horrified when he came home after shopping for groceries. He must not have noticed that the bottle was light because half of the contents weren't in the bottle.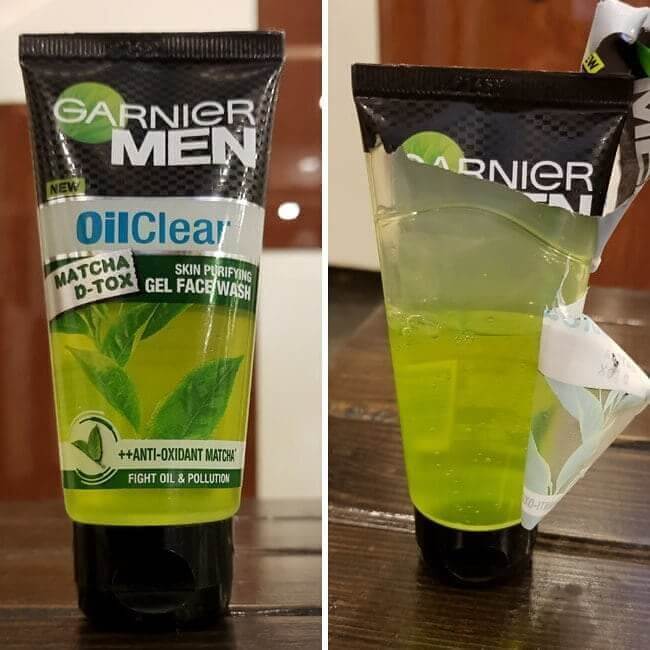 We guess that someone decided to try the product in the store before putting it back on the shelf. This is less of the company's fault and more of the store's fault for not catching the culprit on the security cameras!
47. Hurray For Free Cardboard!
We all know that kids love coloring with markers. With so many colors to choose from, their imagination runs wild. A sure way to ruin a kid's day, though, is to promise them markers (like the Mega Markers in this photo) only for them to find out that half of the space is taken up by cardboard and drawing paper.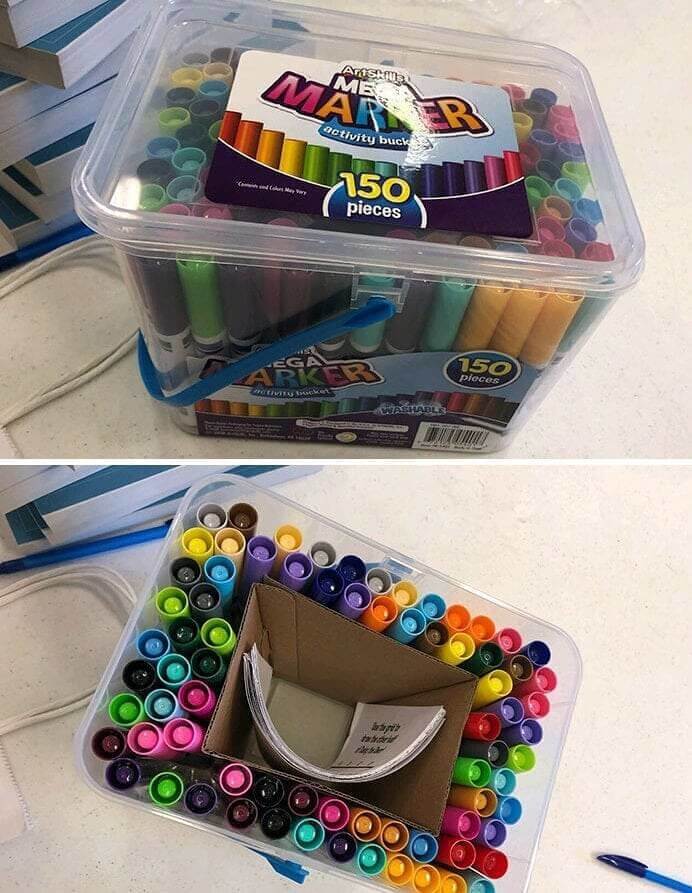 Honestly, after looking at the second photo, there seems to be plenty of markers in the box, but the sticker blocking trick is old, and companies need to stop doing this.