7. When You Want To Play In The Sprinkler But You Also Want To Be Inside
"My owner is having a bad day; maybe if I bring the sprinkler inside, we can have fun." The floor looked like it needed to be cleaned anyway. 
Now he has an indoor shower, and everything is right in the world. 
8. "Why Isn't It Working?"
Sometimes drinking water can be tricky especially when you are trying to drink the shadow of the water. 
Bless his heart for putting in so much effort into trying. We hope someone taught him how to get water so he stopped struggling. 
9. She's A Potato Retriever
The biggest question we have is where she got the potato from? Are they in Idaho? Maybe he is hungry but still wants to play.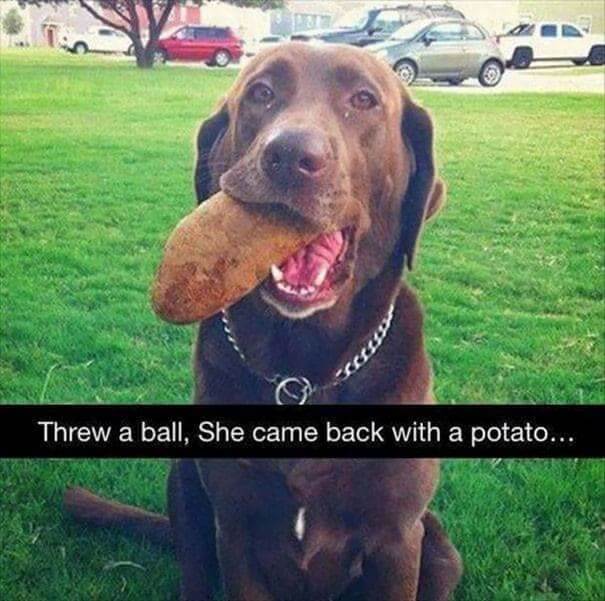 "You didn't tell me what to bring back, you just told me to fetch, so I found this potato and here it is."
10. "Why Isn't The Line Moving?"
How long did he stay there before realizing these were all toys and not actual animals. He has perfect line etiquette. 
He looks worried that they are going to run out of treats before it gets to his turn. 
11. Is That A Seal Or A Puppy?
Uh oh! There is a loose seal in the bathroom. If a dog is a land dog and a seal is a sea dog, would this be a land sea-land dog? 
He is trying to go incognito, but his nose is giving away his location. Do you think he is stuck in there?  
12. Where Did The Cat Go?
He was chasing the cat and then it suddenly disappeared. Where could he be? The dog might find out in a few seconds.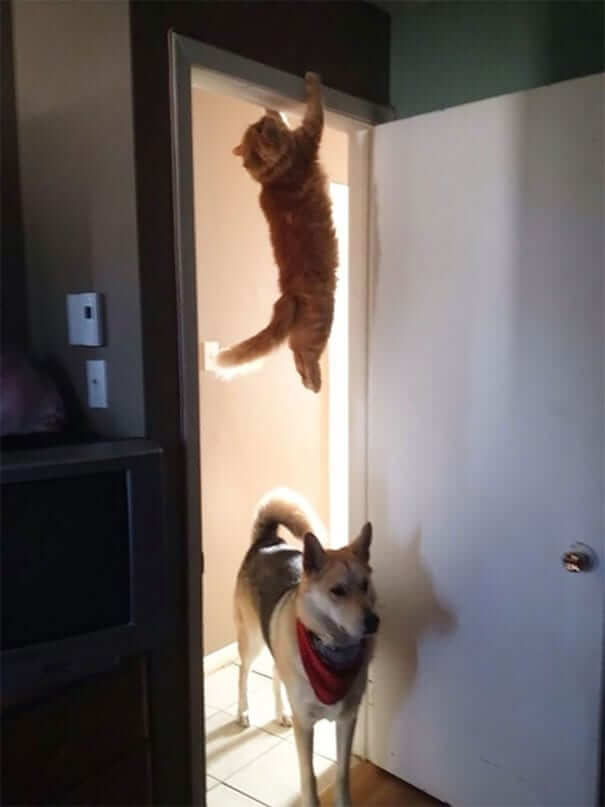 The cat must be a ninja sent to spy on the dog population and his cover was almost blown.