1. Gold Vending machines
Nowadays, cities are coming up with ridiculous ideas to put in vending machines. But Dubai has certainly upped all the other designs by introducing a 'gold' vending machine.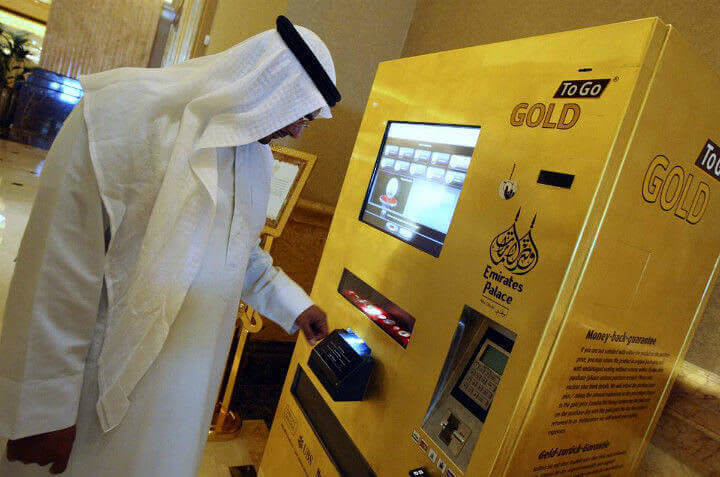 Either cash or a credit card can easily buy the 24-carat-gold. Since the price of gold is always fluctuating, hence the computer updates the prices after every other 10 minutes. The machine is so popular; it has to be reloaded twice a week.